Girl 'thought of suicide' after cyberbullying on Facebook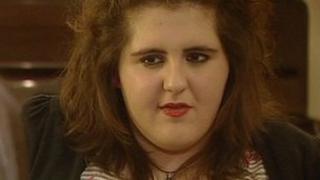 Within minutes of setting up a profile on Facebook, Natalie Farzenah was targeted by online bullies.
"I got at least 10 messages, from the same person I think, saying: 'Kill yourself, everybody hates you, you're horrible'.
The abuse escalated and led 15-year-old Natalie to contemplate suicide.
"I was thinking of ways I could do it, where I could do it, who'd miss me if I'm gone."
Natalie set up her Facebook profile after suffering bullying at school.
"I thought maybe if I started this account, people would get to know me and they could finally stop giving me abuse," she said.
"It was just pure hell and I kind of dreaded turning on the computer for a bit.
"I'd have a bad day at school and I'd come home and I'd think: 'Oh my god. If I turn on the computer there's going to be more people telling me to kill myself'."
For Natalie, simply turning off the computer was not an option.
"It's just not a possibility. We are a generation of the internet, we're just so dependent on it for everything.
"Why should I have to come off it just because of some bullies?"
Natalie, of Sheriff Hutton, near York, is now an ambassador for the Beat Bullying charity and mentors other young people facing similar abuse.
The charity supported her while she was being bullied and she credits it with saving her life.
"That's a charity that's kept me alive for so long. If they weren't there I really don't know where I'd be so they've helped me stay alive.
"I just love what I do."
Natalie is one of the 40% of children in the UK who admit they've been bullied online.
To tackle the problem, schools are bringing in internet safety experts to educate children and teachers about cyberbullying and other dangers of using the internet, including grooming.
Tim Pinto, e-safety manager for the Yorkshire and Humber Grid for Learning, said many parents were unaware that photos taken by children on phones or devices with GPS technology can contain tags which reveal their location.
Some smartphone applications can find images taken near a given location - such as one a child has posted of themselves at a park or in their bedroom - and find out exactly where the photograph was taken.
Mr Pinto said: "We've had cases in the past where young people have actually been followed or stalked by others because of the fact that they've used applications like this and not thought of the implications of it."