Epsom and St Helier NHS merger bids 'meet criteria'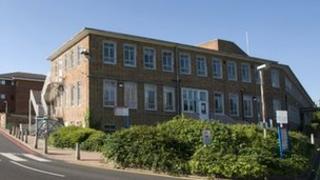 Two NHS trusts seeking to merge with Epsom and St Helier hospitals in Surrey and south London have met the criteria for the move, health chiefs have said.
Epsom and St Helier NHS is seeking to demerge its hospitals, under the move.
Ashford and St Peter's NHS in Surrey is bidding to merge with Epsom Hospital and St George's in London is bidding to merge with St Helier hospital.
Epsom NHS said both bids had been assessed but still had to go before two boards and the health authority.
The merger process came about because Epsom NHS is unable to achieve foundation trust status in its current form.
An announcement naming the successful bidders is expected in March, a statement from Epsom NHS said.
The newly-merged trusts are expected to start running from 1 January 2013.