Wanted: A new breed of business leaders like Cadburys?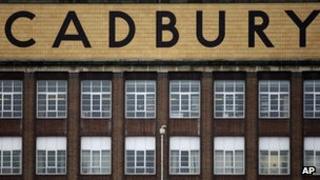 It's exactly 20 years since a committee headed by the former chairman of the famous chocolate making company, Sir Adrian Cadbury, published its report on business ethics.
It's a gently reassuring epithet. But the mood did not last. Business is in the dock once again, over executive pay.
The main parties are crowding together in pursuit of the high ground, out-moralising one another, demanding an end to 'crony capitalism' and calling for a new era of corporate responsibility.
For a century, the Cadburys had offered an enduring vision of caring capitalism.
As Quakers, they established Bournville, the leafy threshold to their south Birmingham factory, a model village enshrining their ideal secure, caring living environment for their workforce.
Caring capitalism
And that's the way Bournville still appears to this day; except that it's no longer the responsibility of the paternalistic family dynasty but of a charitable trust.
And the firm itself passed into the hands of the Chicago-based multinational, Kraft, two years ago.
Now come clear signs that our political leaders see a new 21st Century generation of capitalist philanthropists as the people who can start repairing corporate Britain's tarnished image.
In last year's budget, George Osborne introduced a new norm of 10% of any bequest to be devoted to charity in return for a 10% discount on inheritance tax.
The reality is that most business leaders have a long way to go before they can emulate the millionaire Birmingham businessman Sir Doug Ellis, famously known as 'Deadly Doug' by a succession of hapless football managers during his epic chairmanship of Aston Villa.
Sir Doug's knighthood in the New Year Honours was a recognition not of his distinguished business career (though he was one of the founding fathers of the package holiday industry), but of his services to a wide range of charities.
Over three decades he has helped a variety of hospitals, sports and youth organisations.
Tomorrow's philanthropists
And yet according to the Charities Aid Foundation, we in Britain donate less than half as much to charity as our American counterparts, as a proportion of GDP.
So is it up to politicians to inspire the Sir Dougs of tomorrow?
Or are they just using this as another excuse for their politically motivated shrinking of the traditional role of the state?
That's one of our talking points on the Sunday Politics this week, when I'll be joined in the studio by the West Midlands Conservative MEP, Anthea McIntyre; and by the former Business Minister, the Labour MP for Wolverhampton South East, Pat McFadden.
And I hope you can join me too. That's the Sunday Politics, from 12.00 this Sunday 22 January 2012 on BBC One.
Follow me on Twitter: @PatrickBurnsBBC