Killer Michael Atherton's gun bid refusal 'was overturned'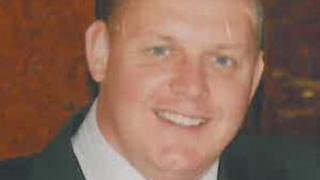 A police officer's recommendation a man who shot dead three women should not get a shotgun licence was overturned at a more senior level, it is alleged.
Michael Atherton, 42, shot his partner Susan McGoldrick, 47, her sister Alison Turnbull, 44, and her niece Tanya Turnbull, 24, in Horden, County Durham.
The British Association for Shooting & Conservation claimed Mr Atherton's licence application was recommended for refusal but that was overturned.
Durham Police has not commented.
The force has confirmed it was called to four domestic-related incidents at the house in Horden, between 2002 and 2004.
'Reliable information'
Two of them resulted in an arrest and in April 2004 Atherton received a police caution for common assault on Ms McGoldrick after returning home in an intoxicated state.
Mr Atherton, who shot himself dead after killing the three women, made his application for a shotgun licence in 2006.
British Association for Shooting & Conservation (BASC) spokesman Simon Clarke told the BBC's Inside Out programme: "We have reliable information that Michael Atherton's initial application for a shotgun certificate was actually recommended for refusal by a firearms licensing officer.
"That refusal decision was overturned by somebody higher up the chain of command."
The BASC, which aims to promote and protect sporting shooting and the well-being of the countryside, said it was not clear why the recommendation might have been overturned.
Durham Police lists the reasons why a licence might be refused on its own website, which includes using police information on reports of violence, alcohol abuse and domestic disputes.
The force operates a system based on Home Office guidelines for firearms.
Rules 'confusing'
The Association of Chief Police officers said the tests should be applied to all guns including shotguns and the police have a duty to put public safety and keeping the peace ahead of an individual's right to own a gun.
But Mr Clarke explained that even those in the shooting world say the rules are confusing.
"Although there are national guidelines about how the law should be interpreted there are 34 different pieces of legislation which cover firearms and there are more than 50 constabularies in the UK and each constabulary can apply their own interpretation of those laws," he said.
Durham Police said it was unable to comment on the claim because of an Independent Police Complaints Commission (IPCC) inquiry.
The IPCC is looking at the issues around the granting of Atherton's firearms licence.
It said its investigation was at an early stage and speculation did not assist it.
Inside Out can been seen in the North East and Cumbria on BBC 1 at 19.30 GMT.