Devon and Cornwall fears over public sector pay drop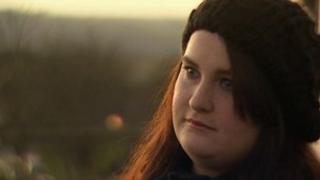 Unions fear a government plan to review public sector pay will drive down wages in Devon and Cornwall.
Male public sector workers in the region earn about 8% more than men with similar skills in the private sector, says The Institute for Fiscal Studies (IFS).
The government says that damages private sector competitiveness.
Unions say the changes would increase the number of those earning low wages in the region.
The IFS said in a report that the South West has the biggest public-private pay gap in England.
Chancellor George Osborne used his Autumn Statement to announce a review of national pay rates for public servants and has asked the independent pay review bodies to report back in July.
The review means wages could be set at different levels from region to region to close the gap between public and private sector workers.
There are an estimated 200,000 public sector workers in Devon and Cornwall.
Teacher Stacey Gray, from Looe in Cornwall, said: "I'm doing the same job with the same responsibilities as someone in a different area, so why should I be paid differently, whether it's less or more?"
The TUC says hourly pay rates in Devon and Cornwall are already below national rates.
Regional secretary Nigel Costley said: "I thought we were trying to get away from the South West being worse off than London and the South East, not make it worse."
Mebyon Kernow councillor Dick Cole said in his blog: "I consider it a disgrace that the Coalition wishes to consign us to a second class future, entrenching Cornwall as a low-pay economy in both the public and private sectors. "
Labour councillor Jude Robinson said in her blog: "Not only will unemployment rise as the Tories and Lib Dems take yet more money out of Cornwall's economy, but whole communities will find they are there simply to service wealthy visitors and second homes owners."
Richard Glover, of Cornwall Chamber of Commerce, said: "If you have a whole gang of roles in the public sector that are paid that much more than others in very similar jobs, it just skews that market.
"So you really can see why the government would think along these lines.
"It's not just about teachers and nurses, it's about a whole plethora of administrators and people who do similar jobs for the private sector."
Neil Parish, Conservative MP for Tiverton and Honiton, told the BBC Sunday Politics that costs such as housing should be factored into the review.
"If it is going to reduce salaries with people finding it difficult to get housing then we should be very careful.
"I am not sold on it one way or another."