Free Radio: BRMB and sister station changes 'strange'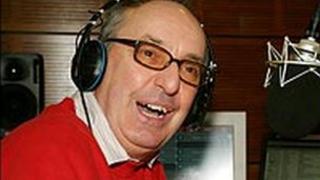 The decision taken by a West Midlands radio group to move away from its highly recogniseable brand names after 40 years has struck some as bizarre.
From April, BRMB and its sister stations Beacon, Mercia and Wyvern will be known as Free Radio.
The company's chief executive Phil Riley, himself a former BRMB presenter, said the names had been changed to create a single brand identity that was easier to promote on TV.
The original names were chosen to reflect the broadcasting areas they served, BRMB short for Birmingham Broadcasting, Mercia after the historic name of the Kingdom of Mercia and Wyvern as a hybrid of the River Wye and River Severn areas.
'Decision by committee'
Mr Riley said he was unsure of the origins of Beacon, but thought it might have been a pun on a broadcasting tower being a radio beacon or as an allusion to its journalism shining an investigative light on subjects.
BRMB, the largest of the stations serving Birmingham, has near 100% brand recognition in the West Midlands, Dorothy Hobson, Wolverhampton University's senior media lecturer, said.
"Why would you jeopardise that? This is a very strange decision indeed," she added.
The long-time listener said the adage 'if it ain't broke, don't fix it', came to mind, but even more puzzling was the "non-descript" replacement name.
"All radio is free, this is not newspapers or subscription digital TV. I could understand the 'free' if we were in some repressive state, then it would mean something instantly recognisable and significant, but in this context it doesn't mean anything.
"This feels very much like a decision made by a committee."
Orion Media, which manages the four commercial stations, said it had consulted extensively on the name change, which included feedback from more than 200 listeners.
Mr Riley admitted Free Radio was not the listeners' most popular choice, but crucially it was available, unlike some of the other choices whose copyright belonged to other organisations.
Solihull musician Nathan Bennett, 37, said: "I have been a listener of BRMB for as long as I can remember. It doesn't seem right to lose the name after all these years but I suppose in this current climate things have to change to keep things fresh for our new generation of listeners."
'Why bother?'
Occcasional listener Nazmeen Akhtar, 23, from Birmingham, said: "Free Radio is a boring name isn't it. I don't know why they bothered changing it."
Steve Hewlett, a media analyst and presenter of the Media Show on BBC R4, grew up listening to BRMB and said there were two strategies for commercial radio.
He said broadcasters either tried to market themselves as global network producers like Capital FM or they tried the Bauer Radio approach and emphasised their local distinctiveness.
"If BRMB isn't going to change its local offering it doesn't seem to make sense to choose a name that isn't local, but no doubt we will get used to it with enough exposure," he added.
Les Ross, who presented BRMB for 26 years, said: "It gets hard to accept change the older you get.
'Always be BRMB'
"Of course I remember when it was the first commercial station in Birmingham."
The 62-year-old said: "For people of my generation it will always be BRMB but like many stations it aims for a younger audience and I'm sure the listeners will soon adapt and forget it was ever called BRMB and in a few years time the younger listeners will have to be told, it used to be BRMB you know.
"Yes times change and you just have to get over it. Unfortunately for me it is just another thing from my past that has gone into the past."
Household names that began their careers with the group include talk show host Jeremy Kyle (BRMB), Supermarket Sweep game show host and radio presenter Dale Winton (Beacon), Neil Fox, who became known at Capital radio as Dr Fox and Foxy (Wyvern), Women's Hour Radio 4 presenter Jane Garvey (Wyvern), and the man who is credited by listeners and many in the radio industry for creating the football phone-in format, presenter Tony Butler (BRMB).