Horden shootings: Laura McGoldrick in tribute to shot mum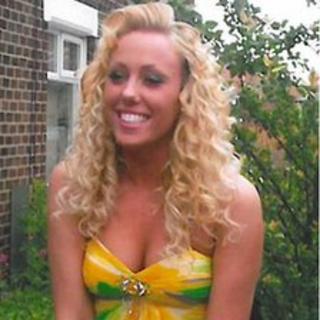 A teenager who saw her mother shot dead in front of her, has paid tribute to her "beautiful and gorgeous mam".
Susan McGoldrick, 47, was shot by her partner as she stood next to her daughter Laura McGoldrick, who escaped the house in Horden, County Durham.
Michael Atherton, 42, also killed Susan McGoldrick's sister Alison Turnbull, 44, and niece Tanya Turnbull, 24, before turning the gun on himself.
Miss McGoldrick, 19, said the week had been "extremely traumatic".
In a statement, she said: "To my beautiful and gorgeous mam, I love you with everything I have got. Words cannot describe how much I miss you. See you in heaven."
Prior to the incident on Sunday, Mr Atherton had been out drinking, while Ms McGoldrick was out separately with a group which included her sister and niece.
After they all returned to the semi-detached home in Greenside Avenue, a row broke out.
'Very frightening situation'
Mr Atherton then went outside to get his shotgun, which is thought to have been stored in his car because he planned to go on a rabbit shooting trip the following day.
An inquest into the deaths was opened and adjourned on Thursday.
Speaking after the inquest, Det Supt Paul Goundry, from Durham Police, said the shooting was over in "moments rather than minutes" and was witnessed by Ms McGoldrick's daughter.
Laura McGoldrick was injured by pellets from the shotgun but ran upstairs and escaped through a window with her boyfriend.
Her 17-year-old brother Michael heard shooting and left the house, as did a middle-aged friend of the women.
She said: "As you can imagine, this week has been extremely traumatic and upsetting, not only have I have suffered the loss of my fantastic mam and a lovely aunty and cousin, I have been involved in a very frightening situation."