Conservative MEP Roger Helmer delays resignation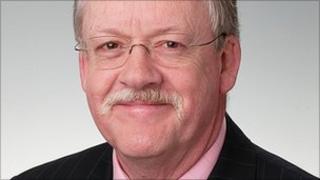 Conservative MEP Roger Helmer has said he is delaying his resignation from the European Parliament.
The East Midlands MEP announced his intention to step down in October. He was due to quit the Parliament on 31 December.
But Mr Helmer said he was holding on until his successor was chosen.
On Wednesday, the Conservative party said it was investigating claims about the man expected to be named as the East Midlands' next Conservative MEP.
Mr Helmer said: "There do seem to have been one or two administrative queries arising with central office over the succession to the seat.
"Naturally, I want to get those sorted out before I formalise my resignation."
On Wednesday, the Tory party in Westminster said it was continuing to look into reports that golliwog dolls featured on the front cover of a book published by a company of which Mr Matthews is a director.
At the time, Mr Matthews, 50, said although he held shares in Bretwalda Books, he had not been involved with the publication of Britain - a Post-Political Correctness Study, by Bill Etheridge.
He said: "I was aware that one of the Labour party websites had run some sort of story on it but I didn't take it seriously because I didn't deal with that book."
A party spokesperson said that until there was an actual vacancy, it could not comment on whether Rupert Matthews would be a Conservative MEP for the East Midlands.