What really matters to our MPs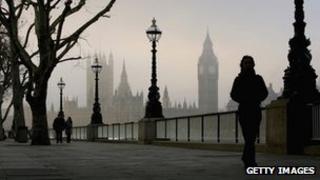 To mark the end of term the back bench business committee set aside the afternoon to allow MPs to talk about any issue that was close to their hearts.
For six minutes they could speak on anything they liked and the opportunity threw up some unexpected hobbyhorses.
Priti Patel (Con, Witham) wanted to raise the problems faced by small businesses, which provide employment to 83% of her constituents, she informed the house.
Red tape and the difficulty of borrowing money were the public's main concerns.
Pet projects
Iain Stewart (Con, Milton Keynes South) was worried about the future funding of the Open University.
Meanwhile Peter Aldous (Con, Waveney) wants the law on installing sprinklers in factories to be reviewed, following a big fire in his constituency.
Southend West MP, David Amess (Con), clearly had a lot to get off his chest.
His concerns included Europe, the Olympics, Iraq, the dangers of buying fake perfume, giving pets as presents at Christmas, hate crime, and his mother's forthcoming 100th birthday.
Surcharge concerns
But two of the debates which stood out, came from two of the region's Liberal Democrats.
Julian Huppert (Cambridge) wanted to question the surcharges sometimes imposed by companies when they take payment by credit and debit cards.
The worst offender he suggested was the airline Ryanair which in 2004 charged 80p for any payments made by a debit card. Now, he said, it's £12.
"The British retail consortium has estimated to me that the actual transaction costs are 37p for credit cards and 9.2p for debit cards. That's rather less than £12," he said.
"These costs are no longer surcharges, they are business models in their own right, one that undermines legitimate economic growth."
Customers who are forced to pay these surcharges, he said, come away feeling wronged.
"The government must act on this or risk stifling our fragile recovery."
Foreign policy
Bob Russell (Colchester) wanted to turn his attention to the Middle East and the relationship between Israel and the Palestinians.
He was very critical of Israel's policies.
"Because of the illegal walls built across the West Bank today, Mary and Joseph would not have been able to get to Bethlehem, the shepherds would have been ethnically cleansed, and the three kings would not have been allowed into Palestine," he declared.
"I am amazed that the leaders of the Christian faith around the world, whether the Orthodox Church, the Anglican Church, through the Archbishop of Canterbury, or the Pope, have remained silent.
"It is time that the Christian leaders spoke up for the people of the Holy Land."
It was certainly one way of getting to the story of Christmas on the last day of term.