Film critic vows to watch every 2012 UK cinema release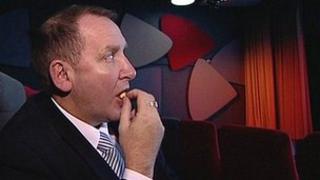 A film critic has vowed to watch every UK cinema release in 2012, after failing in a similar attempt this year.
Neil White, from Chilwell in Nottingham, said that he originally set himself the "ultimate film geek challenge" as it combined his love of films with his lists obsession.
By the end of 2011 he expects to have watched 620 films, 40 short of his target.
Mr White, 48, said he still loved the big screen and felt evangelical about the challenge.
"It's my Everest. I haven't quite made it. I've got half way up the mountain but I want to reach the very top and I'll be better organised next time round," he said.
Mr White has written a review of each feature he has seen on his blog 'everyfilm2011' and said feedback from all over the world had spurred him on.
"I just didn't start quickly enough. I went on holiday for a week in January and didn't watch a single film. I wasn't geared up," he said.
The Derby Telegraph journalist said most of his free time had been taken up by his pursuit but his wife and two children had been "incredibly supportive".
"My wife's probably seen 300 films herself this year, I reckon she's seen more than most film critics," he said.
Mr White said he had travelled the country to see the more obscure releases, preferred documentaries to gratuitous violence, and if he had to recommend one film it would be The Fighter.