Reading metal thieves strip three private ambulances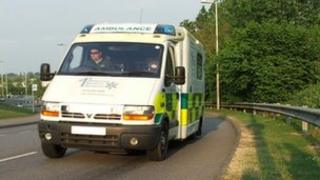 Three private ambulances were stripped of their catalytic converters and exhausts by metal thieves on Wednesday.
The ambulances belong to Reading-based 1st Response Medical Services Ltd and ABC medical services.
Director of 1st Response, Richard Lush said, he was "gutted" on discovering the theft.
The catalytic converters and exhausts will cost £400 per ambulance to replace, and will mean each ambulance is out of service for 24 hours.
Mr Lush said: "If we have a call come through to transfer a critically ill baby to another hospital, that could delay our ability to transfer that critically ill baby.
"We also use the ambulances to provide medical cover for events, television and film, so with one ambulance down it can also be damaging to our business."