Kraft cuts 200 jobs at Bournville, Chirk and Marlbrook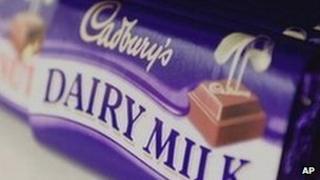 Food giant Kraft Foods is to cut 200 jobs despite planning to spend £50m on chocolate and biscuit manufacturing.
The firm, which owns Cadbury, said jobs would go at sites at Bournville, Birmingham, Chirk in Wrexham, north Wales, and Marlbrook in Herefordshire.
The losses will be made through redeployment and voluntary redundancies over two years from next March.
A new biscuit line will be made at the Sheffield plant, creating 20 new jobs, the firm said.
Union Unite said it had "great concern" about the job losses and that some staff had been informed of the plans through the media.
Kraft said it had held briefings with staff and union representatives early on Tuesday but because of shift patterns it was unable to inform all staff of its plans before they were announced.
Jennie Formby, Unite national officer for the food industry, said: "Our view is that, if Kraft is investing £44m for the expansion of its UK factories, there should be no job losses and we will be strongly pressing for that outcome when we talk to management about this issue in the new year."
She added: "It is wrong that the first that hundreds of employees will hear about the threat to their jobs will be through the media."
In March last year, following its acquisition of Cadbury, Kraft made a series of commitments to employees, including no further plant closures and no compulsory redundancies in UK manufacturing for two years.
The firm said these commitments remained "fully in force" and were not changed by the job losses announcement.
The £6m investment in Sheffield will see Oreo and BelVita biscuits being made in the UK for the first time, alongside existing production of Trebor, Maynards and Bassetts confectionery at the plant.
'Increase productivity'
Kraft said additional money would be spent on a series of projects across three other manufacturing sites.
This includes £13.5m at Bournville, £3.4m at Chirk and £2.6m at Marlbrook.
The company said the remaining funds would be spent on a range of projects to upgrade infrastructure, speed up production, reduce waste and improve energy efficiency.
Neil Chapman, Kraft's manufacturing director, UK chocolate, said: "The ambition is for Bournville, Chirk and Marlbrook to remain at the centre of British food manufacturing and of the Kraft Foods network.
"We continue to invest in our people and facilities, so we can increase productivity and transform our business."
Ian Dearn, head of manufacturing at the Sheffield plant, said: "We are proud to have been selected to bring the manufacture of BelVita and world-famous Oreo cookies to the UK for the first time."