Kent's Pfizer could gain from government catalyst fund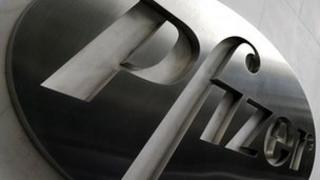 When Pfizer pulled the plug on its research facilities at Sandwich in Kent with the loss of thousands of jobs in February this year, local politicians and business leaders warned the knock-on effects could cost the local economy £380m.
But it also had wider consequences with critics warning that the decision by Pfizer to close its entire research and development facility in Sandwich showed the UK's pharmaceutical industry was facing long term decline.
At the time the Prime Minister admitted the decision for the pharmaceutical giant to pull out of East Kent was "depressing" and said the government was doing everything it could to make the best of the decision.
He said the Science Minister David Willetts was leading the government's response.
'Jewel in crown'
Today Mr Willetts and the Prime Minister joined forces to set out government plans aimed at promoting life sciences in the UK.
David Cameron said that: "Life sciences is a jewel in the crown of our economy."
It accounts for 165,000 UK jobs and it totals over £50bn in turnover.
He also said: "Global pharmaceutical sales are predicted to grow by up to 6% in the coming years."
In order to do that the government has introduced a new £180m catalyst fund which they say will help the next generation of British medical breakthroughs become the next generation of British companies.
Mr Willetts said: "Ten months ago we were told Pfizer were pulling out of Sandwich. What we've now got is a future as a science park with Pfizer still employing around 500 people as an anchor tenant."
He said this announcement will "encourage investment in life sciences" and it is hoped that will bring more businesses to Sandwich.
Future scientists
As for the science community they've given today's announcement a cautious welcome.
Dr Art Tucker, the director of Seahorse Scientific Services, says it wouldn't have helped Pfizer to remain open because they didn't really need capital investment from the government.
He said what they needed was more help to get their research from the pre-clinical stage to the patients.
But on a more optimistic note he doesn't subscribe to the "brain drain" theory and believes today's announcement shows the government is taking research and development seriously, and will help to bring forward the scientists of the future.