Call for nightclub fire safety checks in wake of deaths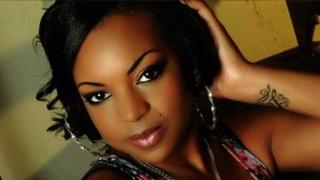 Event industry safety experts are leading calls for routine licensing and fire safety inspections in nightclubs not to be relaxed, BBC Inside Out in the East has discovered.
It follows the deaths of two women at a nightclub in Northampton in October.
BBC Inside Out heard from 35 local authorities in the East of England which confirmed that they no longer routinely inspected nightclubs.
There are fears that if current plans to deregulate licensing laws further go ahead then nightclub safety could be compromised.
Laurene-Danielle Jackson, 19, and Nabila Nanfuka, 22, died after what witnesses called a "stampede" at the Lava Ignite venue in Northampton on 19 October.
'Go too far'
An investigation in the cause of the incident is under way and police are examining whether the club was over capacity.
But Northamptonshire Police said it did not know yet if there had been too many people inside the venue.
The Local Government Association welcomed plans to streamline the current licensing regime but it told the BBC that the deregulation proposals "go too far".
Plans to deregulate follow government guidance in 2010 advising local authorities to drop routine inspections and adopt a risk-based approach to licensing inspections in a bid to reduce red tape.
Tim Roberts, whose company the Event Safety Shop Ltd has responsibility for safety at Glastonbury, Leeds, Reading, and Latitude festivals, told the BBC: "I think it will be absolutely desperately wrong if we waited for more people to die in nightclubs before regimes were changed about the inspection and management of nightclubs."
Routine fire safety inspections also no longer take place in UK nightclubs and the Chief Fire Officers Association told the BBC that limited resources had to be targeted on a risk based "intelligence-led" basis.
It also condemned government deregulation plans as a "step too far".
The Department For Culture, Media and Sport said: "Current licensing rules are a mess, tied up in red tape and hindering harmless fun and entertainment. 
"We believe alcohol licences and existing laws on noise and offensive behaviour are the best way to control disorder and nuisance, but we are happy to consider any objections before proceeding further with the plans."
The full story can be seen in Inside Out in the East on Monday 5 December on BBC One at 19:30 GMT.