London's US Embassy demo: 22 arrests made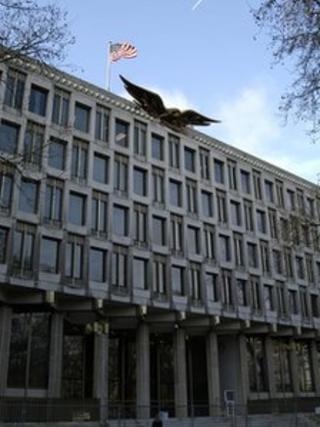 Twenty-two people have been arrested following a demonstration outside the US Embassy in Grosvenor Square in central London.
Twenty were held on suspicion of being members of banned group Muslims Against Crusades. Two others were arrested over violent disorder and obstruction.
Those taking part in the protest said they were members of a group called United Ummah.
The demonstration was against the use of drones in Pakistan by the US.
Muslims Against Crusades was banned in the UK by Home Secretary Theresa May in November.
The embassy demonstration began at about midday and the arrests were made at about 13:20 GMT. All 22 people remain in custody, police said.
A Metropolitan Police spokesman said a "small number of people" remained at the demonstration.