School closures in Northamptonshire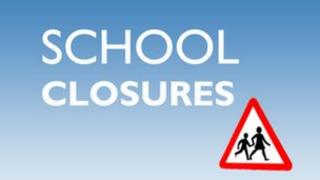 When there is severe weather in Northamptonshire, you can find out if your school has been affected using the links below.
Northamptonshire County Council provides three links that all provide the same information.
If the number of people already using option one is over a certain amount, then you may find that the link will not open. If that happens, try options two or three.
The BBC is not responsible for the content on the links. If your school is not listed, we advise you to contact it directly to find out if it has been affected.
Northamptonshire school closures - option one
Northamptonshire school closures - option two