Devon and Cornwall water bills to drop by £50 a year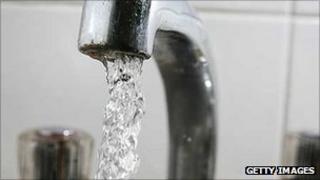 Households in Devon and Cornwall will see their water bills cut by £50 a year from 2013.
The move, which will cost the government £35m a year, has been confirmed by the Consumer Council for Water and South West Water.
Details are due to be announced by the Chancellor of the Exchequer George Osborne on Tuesday.
Average annual South West Water bills are £517 which is £157 higher than the national average.
The announcement follows a review by senior civil servant Anna Walker into the affordability of water and sewerage charges.
South West Water (SWW) blames the cost of cleaning up bathing water for much of the extra cost.
'Excellent news'
Monica Read of SWW said: "It will make a significant difference because it recognises the additional cost the region has borne in cleaning up the bathing beaches.
"It means that 3% of the nation's population has been responsible for cleaning up 30% of the bathing beaches."
Charles Howeson, chairman of the regional Consumer Council for Water, said the figure was "right, auditable and respectable".
"It's absolutely excellent news," he said.
"It's a red letter day for those in the South West and the conclusion of a debate that's been going on for 20 years."
In March, Chancellor George Osborne announced in the budget that the South West region's bills were "unusually high" and money would be set aside for relief payments.
Since privatisation in 1989, SWW has spent £1.5bn revamping the region's sewage system and cleaning up the coastline.
The South West's coastline makes up 30% of the UK's total, despite the region containing just 3% of the population.