Two Telford men charged with murder after 2009 attack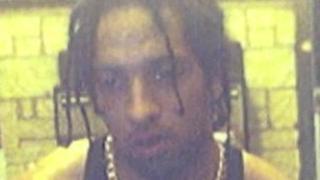 Two Shropshire men charged with murder, after an alleged assault in 2009, have been remanded in custody by a court.
Ismaaeel Rehman, then 22, of Dudley, West Midlands, received serious head injuries in Dawley, Shropshire, in July 2009 and died 18 months later.
Jason Mario Noto, of Powis Place, Dawley Bank, and Robert Mark Jones, from Webb Crescent, Dawley, both 23, appeared before magistrates in Telford.
They are due at Shrewsbury Crown Court on 5 December.
A man aged 24 arrested on suspicion of murder, also from Telford, has been bailed pending further inquiries.
Two women from the town held on suspicion of perverting the course of justice, one aged in her 20s and the other aged in her late teens, have also been bailed pending further inquiries.
Mr Rehman was injured on Powis Place between 23:30 BST on 16 July and 03:00 BST on 17 July 2009.
The West Mercia force said Mr Rehman died suddenly in the West Midlands on 1 January this year aged 24.
Tests have linked his death to health problems which followed the 2009 assault, said police.