Rail users react to First Great Western carriage boost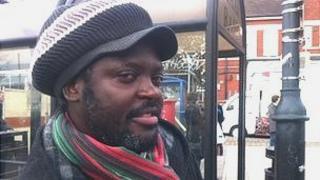 Rail passengers have welcomed moves to boost carriage numbers by First Great Western but questioned why it has not come sooner.
The train operator has announced it will introduce 48 more carriages to its services next year, including two three-carriage Class 150 trains between Reading in Berkshire and Basingstoke in Hampshire at peak times.
The firm has admitted it hopes the £29m investment, which will see refurbished and converted trains put back on the network, will boost its chances of retaining its franchise when it bids for the new contract next year.
But rail passengers in Basingstoke said more capacity should have come much quicker.
Engineer Jim Korchino travels around the region by train from Reading most days and said the problem was worse than ever.
He added: "Most mornings its choc-a-bloc. It's almost sardine-like.
'Gold dust'
"You end up encroaching on other people's personal space and it is not a nice experience. It's the last thing you want when you've finished work.
"My route only has two carriages and I can't fathom why it has not been increased quicker."
Jackie Snow, from Hartley Wintney, Hampshire, said seats were like "gold dust" during busy times.
The private nursing worker added: "I usually travel during the day, which is fine, but last week I came back from a show in London with my elderly mother and we hit rush hour.
"My mum needs a walking stick and not one person offered to give up their seat.
"There were businessmen sat there and no-one moved - the trouble is seats are like gold dust.
"More carriages are definitely needed but whether this will work remains to be seen."
The move by FGW will see 4,500 seats added at peak times between London and south Wales, Bristol, Swindon, Didcot and Oxford with extra carriages between Falmouth and Truro, and between Paignton, Exmouth, Exeter and Barnstaple.
But Christopher Irwin from passenger group TravelWatch SouthWest was sceptical about the impact of the extra capacity.
'See benefits'
"It's a sticking plaster job I'm afraid," he said.
"Growth on the railway is enormous. For every three-carriage train you see now, you will need a four-carriage train by the time the next general election comes along."
FGW blamed an "ever increasing demand" for the overcrowding and said it had been working in plans to alleviate the problems for some time.
A spokesman denied the announcement was only down to the new franchise bid next year but admitted it should boost the firm's chances.
Mike Hopwood, FGW managing director, added: "While that demand is gratifying in one respect, it can lead to overcrowding on peak services, which is why we've been working with for some time with the Department for Transport to secure additional carriages.
"It is also a practical demonstration of our determination to continue to invest and develop services, during our current franchise and also into the future."
He said customers would see benefits when the extra carriages came into service between February and September next year.