Louise Mensch MP Twitter threats: Man charged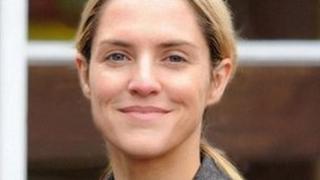 A 60-year-old man from Gloucester has been charged with making threats via Twitter and email to a Conservative MP.
Louise Mensch, the MP for Corby and East Northamptonshire, said threats had also been made against her children.
Frank Zimmerman has been charged with improper use of public communications network and will appear before Gloucester Magistrates on 12 December.
The MP was elected last year and also writes "chick-lit" novels under her maiden name Louise Bagshawe.