Polish couple jailed for sham weddings with Nigerians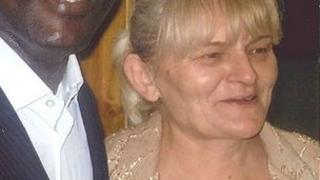 A Polish couple who fraudulently married two Nigerians to allow them to enter the UK have been jailed.
Jozef Badzo, 50, and Maria Pretczynska, 54, of Lidget Green, Bradford, took part in sham weddings in Manchester and Lancashire.
Both pleaded guilty to assisting unlawful immigration at Burnley Crown Court and were sentenced to 16 months.
The pair also received 12-month sentences for perjury to run concurrently.
Pretczynska married Lukman Durojaye, a 43-year-old Nigerian, at St Peters Church, Stockport Road in Levenshulme on 15 December 2008.
She was then a witness for Badzo's marriage to Mercy Idehen, a 44-year-old Nigerian, at All Saints Church, Church Street in Clayton-le-Moors.
The UK Border Agency's Dave McGrath said the sentences sent "a clear message to anyone thinking of taking part in this kind of criminal activity".
"We have specialist teams of immigration officers and police working to investigate cases just like this to ensure people are not able to benefit from breaking the UK's immigration laws," he said.