Spring water restrictions warning in the South East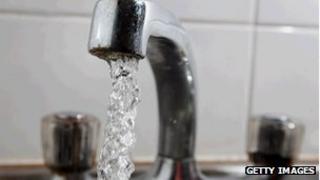 A water company is warning it might have to impose restrictions in Kent and Sussex in the spring following the dry autumn.
South East Water said its reservoirs in Sussex were only one-third full.
It said groundwater sources were below average for the time of year, particularly on the Seaford coast and in west Kent and East Sussex.
The company said it may have to apply for drought permits to allow it to take more water from local rivers.
Reservoirs are usually filled by autumn rain but September saw less than two-thirds of average rainfall, and October less than a third.
South East Water's reservoirs in Sussex at Ardingly and Arlington are both just over a third full.
Lee Dance, from South East Water, said: "Our underground sources in particular are crucial as they provide 75% of all our water supplies, and rely on that rainfall to fill them up.
"It is prudent to plan ahead and make sure we do everything we can to secure supplies for our customers next year, so that does mean having to plan for possible drought permits and water restrictions."
South East Water is calling on its customers to try conserve water and suggests they take simple steps such as turning off the tap when brushing their teeth.