Murder arrest over missing father from Norfolk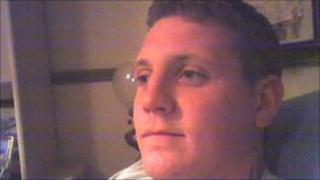 A 31-year-old man has been arrested on suspicion of murder in connection with the disappearance of a father-of-two from Norfolk in 2007.
Terry McSpadden, 24, of Elm, was last seen early on 2 March 2007, having spent the previous evening in the Locomotive pub in Wisbech, Cambridgeshire.
He has not contacted his friends and family since.
The man from the Wisbech area was arrested on Monday.
A property in Outwell Road, Elm, is also being searched by officers.
A cold case inquiry was opened into the case in February this year.
Det Ch Insp Neil Luckett said at the time: "He (McSpadden) was known as a reliable, hard worker by his employers. He had two young children and strong local ties."