Schools' chance to produce BBC Radio 4's Any Questions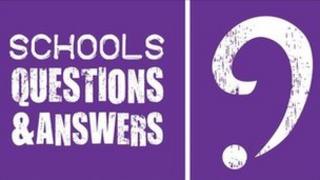 It's been my privilege in the past to be a judge in the BBC's annual Schools Question Time competition.
And in a few weeks' time I will also be combing through some debates organised by the region's schools.
But the competition's slightly different this year.
It's been renamed Schools Questions and Answers.
The prizes are slightly different as well.
Winning schools
Instead of producing one edition of Question Time, winning schools could get to help produce editions of BBC Radio 4's Any Questions, or produce their own Question Time-style events.
The latter will be webcast live, and appear on BBC Parliament.
The runners-up get a day trip to Westminster where they'll get to places the public don't often go, and meet MPs and peers.
In the past there have been some great entries from the North East and Cumbria.
I am always struck by how engaging and refreshing the debates organised by teenagers are.
I remember a couple of years ago going to a debate chaired by the Teesside comedian Patrick Monahan - talent-spotted by sixth formers in Billingham well before he won ITV's Show Me the Funny.
And last year Whitley Bay High was one of the winners. You can see how they got on here.
Hopefully, there'll be a similar standard this year.
But it's not too late to enter.
Entry details
All schools need to do is submit a five minute piece of video or audio of students debating a topic of their choice. The pupils need to be aged between 14 and 19.
The full details on what's required to enter are available here.
The closing date is December 4.
I look forward to seeing and hearing your entries.