First New York flight to depart from East Midlands Airport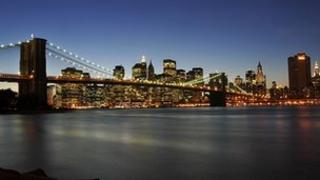 The first ever flight from East Midlands Airport to New York is due to take off.
The one-off return journey, which will see passengers flown to Newark Airport, was announced by budget airline Jet2.com in May.
It will take off on Thursday with a return flight three days later.
Brad Miller, managing director of East Midlands Airport, said he had wanted to offer passengers flights to the US since he took up the post last year.
He said: "The first direct service to New York from East Midlands Airport next is a significant step forward for us.
"We are extremely proud to have been able to give people in the region the chance to experience all that New York has to offer, at such a magical time of year.
"The uptake on this one-off departure has been superb and it really demonstrates the support the region has for transatlantic flights."
Ian Doubtfire, managing director of Jet2.com, said: "We are absolutely delighted to be the first company to operate a New York flight from East Midlands Airport."