Detectives fly to Kenya in Julie Ward murder probe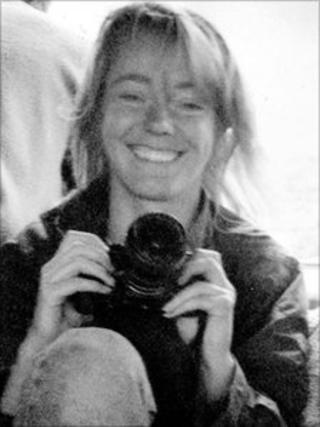 Detectives investigating the murder of Suffolk woman Julie Ward 23 years ago, have flown to Kenya to interview witnesses.
A Metropolitan police team arrived in Nairobi on Thursday to take DNA samples as part of the investigation.
The remains of Miss Ward, 28, from Bury St Edmunds, were found on Masai Mara game reserve, Kenya, in September 1988.
No-one was convicted of her killing but her father John Ward said on a recent visit new evidence was uncovered.
Six detectives and a crime scene manager will stay in Kenya for 11 days to take fingerprints and interview witnesses in connection with the case.
The team will work alongside the Kenyan Police to carry out investigations in Nairobi and in the country's Narok region.
Mr Ward, from Brockley near Bury St Edmunds, said new evidence came to light during recent excavations at a property near where his daughter's remains were found.
"I cannot say what that was, and we did not find what we were looking for, but it was significant enough to open a new line of inquiry.
"Also a new breeze is running through the Kenyan Police. Where before they wanted to sweep it all under the carpet we are now met with smiles and a new open attitude."
Insufficient evidence
Miss Ward had been travelling in Kenya photographing wildlife when she went missing.
Her father flew to the country to join the search and found parts of her burnt and mutilated remains in the Masai Mara reserve.
Two game rangers were acquitted of Ms Ward's murder in 1992 due to insufficient evidence.
In 1997, a new team of Kenyan police officers re-examined the case and in 1999 a gamekeeper was tried and acquitted of the crime.
In 2009, the Kenyan Commissioner agreed to reopen the investigation after Metropolitan detectives visited the country.
Forensic science teams have since travelled to Kenya several times over the past two years and interviewed 13 people in connection with the murder.
An inquest in Ipswich, in 2004, ended in a verdict of unlawful killing after the coroner heard evidence from a pathologist that Miss Ward's body was dismembered with a sharp instrument before being scattered around the bush.