Crossbow siege man Keith Richards inquest jury retires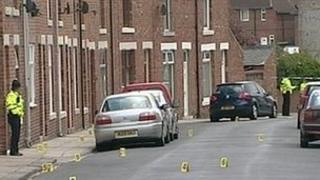 The jury in the inquest of a County Durham man shot dead by police has been sent out to consider its verdict.
Keith Richards, 47, died during a stand-off outside his home in Shildon, County Durham, in May 2009.
The inquest heard that the depressed father-of-two had earlier brandished a crossbow at officers.
Coroner Andrew Tweddle told the jury at Newton Aycliffe they should take as long as they needed to return an open verdict or one of lawful killing.
The inquest had been told that Mr Richards indiscriminately fired a number of crossbow bolts from a bedroom window, and was heard to shout that his life was over.
Mr Tweddle had earlier ruled that Mr Richards was not unlawfully killed.
He said: "Nobody is on trial. Neither are you here to deal with matters of civil liability."