Boundary Commission hearings on constituency changes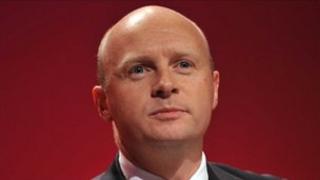 The first public hearing in the West Midlands has opened on proposed changes to the region's parliamentary constituencies.
Under the plans, five MPs will lose their seats cutting the number in the House of Commons to 54.
The move is part of a national plan to cut the number of MPs from 650 to 600, by 2015.
Birmingham residents are being encouraged to view the plans at the Copthorne Hotel until 4 November.
The Boundary Commission, which put together the plans, has also organised meetings in other parts of West Midlands throughout November.
Many of the constituencies in the region face changes, to varying degrees, with four of the five seats set to disappear currently occupied by Labour MPs.
The redrawn map would see Shadow Pensions Secretary Liam Byrne's Hodge Hill constituency disappear altogether, being carved up between the Yardley, Ladywood and Meriden seats.
Wolverhampton would also lose one MP as Pat McFadden's Wolverhampton South East constituency is split between four other seats.
Joan Walley's Stoke-on-Trent North seat would be absorbed by the proposed Kidsgrove and Tunstall and Stoke-on-Trent Central constituencies.
Fellow Labour MPs Tom Watson and Adrian Bailey would see their West Bromwich constituencies broadly combined into a single seat.
The Boundary Commission published its initial proposals following an act of parliament earlier in the year.
It was asked to create constituencies with similar population sizes - about 76,000 people.
The government said it would save almost £12m a year and create a more efficient House of Commons.
'Local ties'
In rural areas such as south Shropshire and north Herefordshire it would mean the creation of a single, very large constituency.
The new Ludlow and Leominster seat would follow the Welsh border almost 60 miles from Chirbury, down to Golden Valley.
It could also mean current Conservative MPs Philip Dunne and Bill Wiggin competing for the local party nomination in the new seat.
Some MPs have criticised the lack of "affinity" within some of the proposed seats.
Liberal Democrat MP Lorely Burt said: "In my own constituency of Solihull the community of Shirley is split right in two and I just don't think that's appropriate or right."
The proposals would see parts of Shirley joined with Dorridge and Kenilworth in Warwickshire.
Simon James, secretary of the Boundary Commission for England, said: "The commission have a difficult job to find the best fit which recognises those local ties... which are vitally important.
"But the first rule we must follow is getting the rules right. After that we really are interested in local ties, as far as possible [to make sure] constituencies really do contain groups of people who feel linked to one another."
A 12-week consultation period is due to close on 5 December and the plans could face a number of amendments before 2015.
The Boundary Commission is expected to publish its final proposals by September 2013.