Burglar Graham Harkin has appeal turned down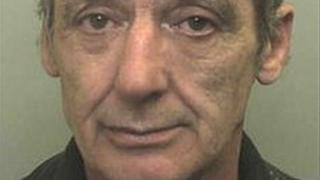 A burglar who targeted country houses in Cumbria, Sussex and Shropshire has had an appeal against his sentence turned down.
Graham Harkin was jailed for nine years in March 2011 after admitting the theft of antiques worth more than £1.2m.
The 59-year-old from West Yorkshire was caught when he tried to claim a reward for a stolen clock.
Mr Justice Parker told London's Criminal Appeal Court the sentence was "not manifestly excessive".
The court was told Harkin, from Chestnut Walk in Wakefield, had pleaded guilty to two burglaries and one count of handling stolen goods.
The National Trust member had taken a nationally important collection of porcelain from Firle Place in East Sussex which has never been recovered. He also stole porcelain valued at £27,000 from Longnor Hall near Shrewsbury in Shropshire.
He was arrested after meeting undercover police officers at services on the M62 near Rochdale in Greater Manchester to claim a £20,000 reward for a Thomas Tompion clock valued at £200,000 which had been stolen from Levens Hall near Kendal in Cumbria.
Dismissing the appeal, Judge Parker said Harker had deliberately targeted high value items.
"He did guided tours first, posing as an ordinary visitor. These items were cherished not just by their owners, but by members of the public.
"He could have given police information that would have led to the recovery of the stolen items, but he chose not to do so. He was playing for high stakes and he lost," he said.