Devon and Cornwall civilian investigator job cuts to go ahead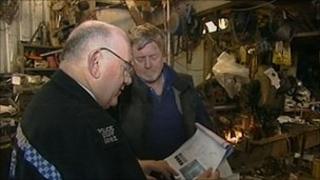 A union challenge to save the jobs of 80 civilian investigators at Devon and Cornwall Police has failed.
The force announced it was cutting the posts as part of a £47m programme of budget cuts over four years.
The investigators take on routine tasks during cases to free up officers to deal with more serious work.
An appeal by the GMB against the move was heard by a panel convened by the Devon and Cornwall Police Authority. It ruled the redundancies were justified.
The civilian investigators carry out tasks such organising inquiries, taking statements and interviewing witnesses.
They work mostly on crimes such as theft, burglary and assault, but are sometimes called to work on the most serious, including rape and murder.