UK Coal to avoid 'devastating' fines over deaths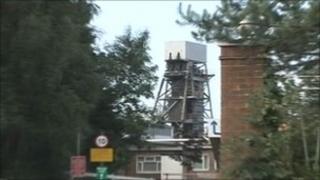 A judge has indicated he will not impose heavy fines on UK Coal after four miners died following safety breaches by the struggling firm.
Justice Alistair MacDuff adjourned sentencing of UK Coal, which admitted offences under health and safety laws.
The court heard how the firm was "under intense economic pressure" following the recession.
UK Coal's solicitor Mark Turner told the court that shares worth £5 five years ago recently traded for 34p.
Mr Turner said it was in a "very poor way financially" and was implementing a survival plan.
'Survival plan'
The Doncaster-based company reported losses of £124.6m in 2010, following losses of £129.1m in 2009 and £15.6m in 2008.
The judge told Sheffield Crown Court he had a very difficult exercise to perform to provide justice for the men's families yet not threaten a company which "provided energy to the nation, employment within the nation and a valuable service all round".
Trevor Steeples, 46, of West Bridgford, Nottinghamshire; Paul Hunt, 45, of Swadlincote, Derbyshire; and Anthony Garrigan, 42, of Thorne, South Yorkshire, died at Daw Mill colliery, near Coventry, in separate accidents in 2006 and 2007.
Paul Milner, 44, of Church Warsop, Nottinghamshire, died after an incident at the now-defunct Welbeck Colliery in Nottinghamshire in 2007.
The judge said he had read moving tributes from the dead men's families and praised them for their measured comments without "railing or complaining".
He said it would be in "nobody's interest" to impose devastating financial penalties on the firm.
The judge said he would announce the fines in late November or early December.
He warned family members watching from the public gallery that the fines might be lower than some might expect.
The legal costs are estimated to be £1.2m, not including the cost of Thursday's court hearing, Mr Turner said.