University to keep community links in Kent and Surrey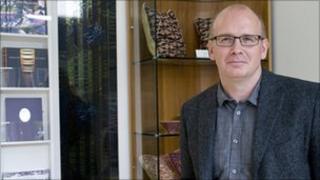 Maintaining links with communities and industry will be vital to the future of the University for the Creative Arts, its new Vice-Chancellor has said.
Dr Simon Ofield-Kerr took over the post this month from Professor Elaine Thomas, who retired in September.
The university has campuses in Farnham and Epsom in Surrey and Canterbury, Maidstone and Rochester in Kent.
Dr Ofield-Kerr was previously Dean of the Faculty of Art, Design and Architecture at Kingston University.
"The long tradition of British art colleges serving local communities and equipping local businesses with the skills they need has helped make Britain a leader in the creative industries," he said.
"I am very keen to preserve the traditions of our founder colleges by maintaining close links with the communities UCA serves across Surrey and Kent."
Dr Ofield-Kerr said he was also keen to increase the number of international students at UCA and "internationalise" its curriculum.