Lawyers cleared after Stafford Hospital probe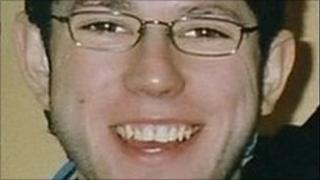 Two former members of Stafford Hospital's legal team have been cleared of misconduct allegations.
Kate Levy and Stuart Knowles were accused of suppressing information over the death of John Moore-Robinson, who died after a bicycle accident in 2006.
In July, the Crown Prosecution Service said there was not enough evidence to charge anyone.
The Solicitors Regulation Authority (SRA) has now cleared the pair of any wrongdoing.
Mr Moore-Robinson, 20, from Coalville, Leicestershire, was taken to Stafford Hospital's accident and emergency department after a mountain bike accident in Cannock Chase.
'Adverse publicity'
He underwent an X-ray to check for broken ribs but a scan to check his spleen was not conducted and he died hours later.
The coroner requested an expert report. Written by senior consultant Ivan Phair, it said that, in his opinion, the death was "avoidable" and that there was a "high probability that the level of care delivered to Mr Moore-Robinson was negligent".
But during the Francis Inquiry, which looked into standards of care at Mid Staffordshire NHS Trust, it emerged that Ms Levy, the trust secretary and head of legal services, did not want his comments to be mentioned in an inquest.
She wrote two memos to him suggesting the consultant delete the criticism to avoid further distress to Mr Moore-Robinson's family and "adverse publicity".
Ms Levy was sacked in June last year and lost an appeal against her dismissal last September. She is now waiting for the case to go to a tribunal.
Hospital's interests
Mr Knowles, who at the time was a solicitor for Mid Staffordshire Trust, was investigated over claims he did not send the report to the coroner.
Speaking on Wednesday at the public inquiry into the failings at Stafford Hospital, he said that he could not remember who it was who decided not to send the report to the coroner, but he accepted he was in charge of the file.
He said that it was his job, but he did not have any duty to pass it on to the coroner. His real duty was to the hospital and to protect the hospital's interests.
Stafford Hospital is currently the focus of a public inquiry after the Healthcare Commission found "appalling care" on the wards between 2005 and 2008.
An SRA spokesman said: "After a careful analysis of the facts of this case, the conclusion has been reached that there is no evidence of professional misconduct by Mr Knowles and Ms Levy, and as a consequence, there will be no disciplinary action."
Mr Knowles, who is now the assistant coroner for South Staffordshire, said: "I welcome the decision by the SRA that at all times we acted in accordance with our professional duties as solicitors.
"Whilst we have every sympathy with the family and the position they find themselves in, we have always asserted that we acted properly in accordance with the rules and guidelines current at the time."
Mr Moore-Robinson's father, Frank Robinson, said: "There are a lot of questions about lots of vital evidence that were missed and we're quite shocked by the tameness of the inquiry.
"We have made representations to the inquiry, but I don't think it'll alter anything."