Devon and Cornwall Police morale low, says survey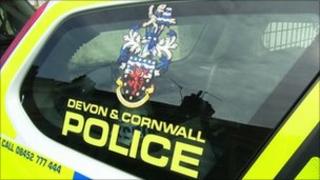 The number of staff who think Devon and Cornwall Police is a good place to work has fallen by nearly a third according to a leaked survey seen by the BBC.
In its summer 2011 survey, 43% of nearly 3,000 respondents said it was a good place to work, down from 63% in the winter 2010 survey.
Senior managers were accused by 65% of respondents of being out of touch with day-to-day policing.
Chief Constable Stephen Otter said he was concerned but not surprised.
The internal survey got 2,960 responses - 51% of officers and support staff.
The survey of civilian and front-line staff by the force's performance and analysis unit was the first since a number of changes were brought in to save £47m.
Last year, Mr Otter announced plans to cut about 1,000 jobs across the force as part of savings over four years.
In the survey, about 31% of staff said they would be confident of receiving a good service if they were a victim of crime themselves.
Nigel Rabbitts of the Police Federation said: "When you have reductions in support staff and officers having to leave on compulsory retirement it is no surprise that morale is not high."
Mr Otter said: "This is probably the most difficult year staff have faced in our history.
"We are making many people redundant, many people are facing compulsory retirement and we have changed the roles of many of our police officers and staff.
"But I am very confident about the plan to take us forward and what's really important is that we understand how our staff are feeling.
"They have shown huge dignity in the face of all these difficulties."
He added that change would continue and the drop in morale was temporary.
"If we can change the way we operate and make ourselves more efficient we can continue to improve the service and provide an excellent service to people."
Comment on this story at Good Morning Devon's Facebook page.