Shadow Defence Secretary calls for BAE job leak inquiry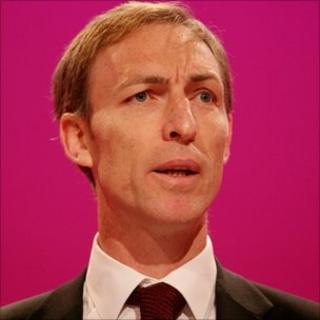 The Shadow Defence Secretary Jim Murphy is calling for an inquiry into how news of almost 3,000 job losses at BAE Systems was leaked to the media.
Rumours began circling on Saturday that the company would be shedding jobs on a large scale at its military aircraft divisions in Brough in East Yorkshire and Warton and Samlesbury in Lancashire.
BAE Systems confirmed the news to workers on Tuesday morning. It is believed the defence giant was not due to make an announcement until later in the week.
Speaking at the Labour Party conference in Liverpool, Jim Murphy said: "There is no good way to sack workers, but this is a textbook way how not to do it.
"Media leaks over three or four days, enormous uncertainty, leaving people in the dark. We need to get to the bottom of how this happened."
Emergency motion
Some union officials and Labour MPs have questioned the timing of the news, claiming it was leaked to avoid damaging headlines during the Tory conference - an allegation denied by the Conservatives.
Meanwhile, talks have continued between unions and BAE Systems - which blames defence spending cuts in the UK and overseas for a slowdown in manufacturing.
Speaking at the Labour Party conference, Unite's national officer for aerospace Ian Waddell said: "Unite has been meeting with BAE Systems and we will be doing everything we can to mitigate the impact of these cuts.
"The government cannot sit on its hands and allow these highly skilled jobs to disappear."
The Unite union has tabled an emergency motion to be debated by Labour delegates in Liverpool.