Redditch branch line capacity could be increased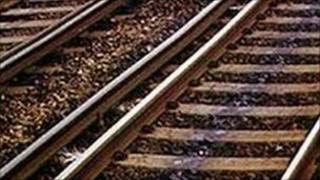 Plans have been announced to increase the capacity of a rail line between Redditch and Birmingham.
Network Rail is holding a public consultation this week on building a new section of track from north of Alvechurch Station towards Redditch.
Under the plans, the number of services running from Redditch, Alvechurch and Barnt Green would increase from two to three per hour in either direction.
A second platform would be built at Alvechurch Station too.
The new track would be about two miles (3.2km) long.
'Anticipated growth'
Before the work to introduce the new loop can begin, Network Rail is consulting members of the public and other groups ahead of a submission to the Infrastructure Planning Committee.
Work on the scheme would begin in autumn 2013 and be expected to be completed by the summer of 2014.
Birmingham would be the start of the government's proposed £32bn high-speed "HS2" rail route to London.
The controversial link from London to Birmingham is projected to be completed by 2026, with the extension to Manchester ready by 2033.
Jo Kaye, route director for Network Rail, said: "Rail routes into Birmingham are expected to grow significantly over the next 20 years.
"It is important that we act now to meet this anticipated growth, and schemes like the one on the Redditch branch line help to provide more space for current passengers, and also build capacity for future passengers."
Details of where and when the public exhibitions will be held are on Network Rail's website.