Manchester fire authority chair quits over expenses row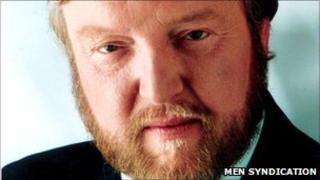 You would think politicians would be extremely cautious when it comes to expenses.
But on Tuesday the Labour chairman of the Greater Manchester Fire Authority, Fred Walker, announced he would be stepping down after a row over his travel costs.
It's revealing to consider how differently the Labour Party has dealt with similar problems in Manchester and Liverpool.
Let's start with Mr Walker. He put in a travel claim for £20,000 for the period April 2008 to October 2010.
Expenses claimed
Mr Walker displayed an expensive taste for first class rail travel and the bill racked up.
His explanation to his local paper, the Leigh Reporter, probably didn't help: "Originally I wasn't going to claim this money.
"But a colleague felt this would be unfair on others who might have felt pressure to follow my example but might not have been able to afford it...
"These figures... include 6,000 miles travelled in my Mercedes..."
By means of comparison, his predecessor as chairman, Lib Dem councillor Paul Shannon, claimed £428 for the whole of 2010.
Undoubtedly Mr Walker mishandled things.
To his critics he appeared greedy and displayed an arrogance suggesting he could do this without any significant consequences.
Claiming for two-and-a-half years of travel in one go made the total figure particularly prominent.
But there was no suggestion that Mr Walker claimed for anything he was not entitled to.
In fact, he led for Labour nationally on fire issues at the Local Government Association and frequently travelled to London.
Independent review
Compare this to Merseytravel, the public transport authority for Merseyside, also run by Labour.
As I've reported before, Merseytravel has institutional problems.
It's the only local authority where councillors set their own allowances, and very generous they are too.
Thirteen Labour councillors share out 31 paid posts between them.
Merseytravel has finally announced an independent review of the system. But one wonders why its chairman, Mark Dowd, has not sorted this out years ago.
Meanwhile questions have been raised about his own expenses. Why has he been regularly attending the annual Labour party conference on expenses?
He's consistently refused to discuss any of this, but Merseytravel has defended the arrangement saying he was lobbying on behalf of the organisation.
Maybe he was, but surely as a Labour politician he would want to financially support his own party?
Also, this will be the first year he attends the Conservative party conference and he has never attended the Lib Dem conference, even though it was held in Liverpool last year.
This hardly smacks of competent lobbying.
Concerted action
So those are the issues. Now consider Labour's response.
There are six councils in the Merseytravel area, all are Labour-led.
There is very little public, or even private, criticism of Mr Dowd.
The predictable response is to keep quiet and wait for the storm to blow over. Now compare to Greater Manchester. The fire authority covers 10 council areas, eight of which are Labour-controlled.
As soon as the problems emerged, the Labour leaders decided to take concerted action. They privately told Mr Walker he would have to quit. And those Labour leaders threatened to make their opposition public if he refused.
Transparent government
It's one thing to withstand political attacks from your enemies, but quite another when your own side turns on you.
But by taking this action, Labour in Greater Manchester is demonstrating a commitment to modern, transparent local government.
It's saying that the old ways of running councils and local authorities are over. And that sends out a powerful message about the region.
It's a message many on Merseyside, it appears, are yet to understand.