Conservative MP calls for a referendum on death penalty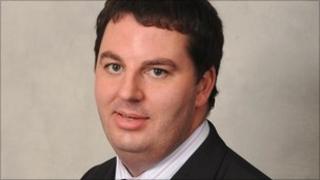 A Conservative MP has called for a referendum on restoring the death penalty.
Andrew Percy says he supports proposals to discuss the issue in parliament, but argues the matter should not be decided by MPs.
The Brigg and Goole MP is one of a number of Tory back-benchers calling for a Commons debate on the return of capital punishment.
The government's new e-petitions site features more than 40 separate campaigns to bring back the death penalty.
Petition needs 100,000 signatures
One of the most high profile petitions was launched by the blogger Paul Staines, also known as Guido Fawkes, who is calling for the return of capital punishment for the murder of children and police officers.
In theory a petition needs more than 100,000 signatures to trigger a debate in the House of Commons, which last discussed this emotive subject in the 1990s.
Speaking to BBC Look North, Andrew Percy said: "There is a section of the public who say they support the death penalty and sparking a debate on an issue which politicians are too frightened to talk about is to be encouraged."
The Tory MP added that voters should have the final say: "This is the kind of thing that politicians should not take the decision on.
"It says something about morality of society, so I would have a referendum and let the public decide."
Strong opinions
Supporters of capital punishment accept there is little chance of a change in the law, as it is opposed by the European Union and would be backed only by a minority of MPs - mainly Conservative.
However, the Commons leader Sir George Young has warned that it would damage democracy to ignore strong opinions among members of the public "or pretend that their views do not exist".
The last British hangings took place in 1964, although the gallows at most prisons have been redundant for much longer.
The last person to be hanged at Hull Prison was Ethel Major in 1934, who was convicted of killing her husband Arthur by poisoning his corned beef with strychnine.