Thomas Ossel: Inquest opened into death in Venezuela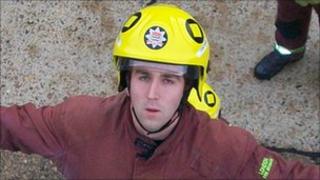 An inquest has been opened and adjourned into the death of a Bedfordshire man who was shot in his hotel room in Venezuela.
Thomas Ossel, 28, of Ashmead Road, Bedford, was shot in the Playa el Aqua resort on Margarita Island on 18 July.
He died of organ failure, internal bleeding and cardiopulmonary laceration caused by a gunshot wound.
The London firefighter had been on holiday with his brother Jack, 21, who was injured in the incident.
The hearing in Bedford was adjourned to a date to be fixed.