Southern's Gatwick Express claim 'misleading'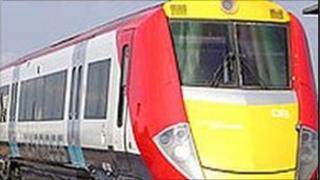 A train company has been ordered to remove a "misleading" claim about its services between Gatwick and London from its website.
Southern had claimed that its Gatwick Express service to London Victoria was "the fastest way" from the West Sussex airport to central London.
The Advertising Standards Authority (ASA) ruled the claim was misleading.
A spokesman for Southern said: "We are in the process of trying to prove our journey times are shorter."
Southern had argued that Victoria, to where its Gatwick Express service travelled, was a more central station than London Bridge, which its rival used for its services.
Ordering Southern to remove the claim from its website after a complaint, the ASA said the data "did not show that Gatwick Express was the fastest service between Gatwick and central London".
A statement from Southern said: "Southern is disappointed to receive the Advertising Standards Authority findings on the claim that Gatwick Express is the fastest way to central London from Gatwick Airport."
The train operator was told by the ASA to "ensure that they held robust substantiation before making comparative claims in the future".