Police cuts mean fewer officers than Life on Mars era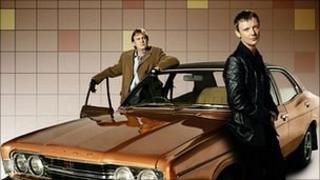 There are claims that cuts to police numbers have left many areas served by fewer officers than the Life on Mars era of the 1970s.
Figures obtained by the Police Federation reveal that some forces are dealing with more than double the amount of recorded crime than their predecessors in the decade of strikes and The Sweeney.
Humberside Police was formed in 1974 and in its first year of operation the force had around 1,900 officers dealing with more than 36,000 crimes.
By 2011 the force had 1,897 officers handling more than 76,000 crimes - according to figures released by Humberside Police Federation.
Frontline policing
Branch chairman Steve Garmston told the BBC Politics Show in Yorkshire and Lincolnshire: "The public know that in the past few years we have had high resources and we've started to make a real impact on their safety on the streets.
"If we are going down to levels that are much lower than we had in 1974, that's not a good message for the public."
The Government has already warned the police to accept less generous pay and pensions in future or face job losses.
Speaking at the ACPO conference in Harrogate, the Home Secretary, Theresa May, urged senior police officers to cut red tape and prioritise spending on frontline policing.
But many officers are not in the mood for compromise and police leaders are urging ministers to "pause and reflect" on police cuts - as they did with proposed NHS reforms.
The Police Federation is calling for a royal commission on the future of policing, and ministers are being warned that rising crime is not a price the public will be willing to pay for cutting the deficit.