MP calls for UK Bill of Rights over deportation bid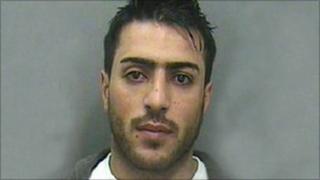 An MP has urged the government to bring in a British Bill of Rights following a decision not to deport a failed asylum seeker who killed a girl in Lancashire.
Esther McVey asked Deputy Prime Minister Nick Clegg to consider how a bill could help challenge decisions made under the Human Rights Act.
Iraqi Kurd Aso Mohammed Ibrahim killed Amy Houston, 12, in a hit-and-run in Blackburn in 2003.
He was jailed but allowed to remain in the UK on his release.
He was convicted of driving while disqualified and failing to stop after the accident.
He and his wife had two children after his release from prison.
Ibrahim's lawyers argued human rights laws permitted him to stay in the UK because of his right to a family life.
Judges at the Court of Appeal refused an application to appeal against that decision in April.
Speaking on Tuesday, Conservative Ms McVey said: "Isn't it about time we introduced a British Bill of Rights to change the ludicrous situation whereby a convicted foreign killer, like Mohammed Ibrahim, can avoid deportation by claiming the right to family life, given he killed Amy Houston thereby denying all relatives the right to family life?"
The deputy prime minister said the government had set up a commission to look at whether a UK Bill of Rights could overrule the European Convention of Human Rights.
The Conservatives have been strongly critical of the Human Rights Act - legislation which introduced into British law the principles of the 1950 European Convention on Human Rights.
It was aimed at allowing people to claim the rights enshrined in the Convention without having to go to the European Court of Human Rights in Strasbourg.
These include the right to life, the right to family, freedom from torture and the right to a fair trial.
Critics say the act makes it harder for British courts to extradite criminals.