Plymouth bids for new technical college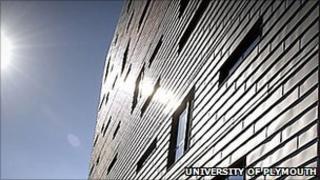 Plymouth is hoping to secure funding to create a new technical college.
Plymouth University, City College Plymouth and Plymouth City Council have submitted a bid to the government for the money.
The partnership said it hoped to develop a new type of school called a University Technical College (UTC).
If successful it will focus on marine engineering, advanced manufacturing and other specialist subjects for students aged between 14 and 19.
'Really strong case'
The partnership between the university, college and the local authority said Plymouth was one of up to 40 cities in the competition, and the government planned to create up to 28 UTCs in England and Wales before 2014.
If successful, Plymouth could be awarded capital funding, which would see the creation of the UTC by September 2014, the partnership said.
Viv Gillespie, principal at City College Plymouth, said: "We are at the second stage of the selection process and although there is still a lot of work to be done, we are confident we've submitted a really strong case."
Possible sites are being explored around Devonport, but the partnership said it would make sense to refurbish existing buildings, rather than build from scratch.
It also added the site would need to accommodate between 600 and 800 students.
The partnership has told BBC News the amount of money on offer from the government has not yet been specified.
UTCs are a government initiative which specialises in technical studies and is sponsored by a university.
A decision is expected by the end of July.