Warwickshire mine bosses' safety charges dropped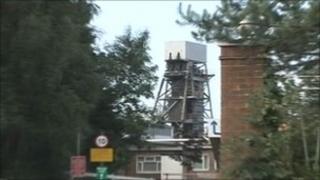 The case against two mine managers accused of health and safety offences after the death of a Nottinghamshire miner has been dropped.
Trevor Steeples, 46, from West Bridgford was overcome by methane at Daw Mill Colliery in Warkwickshire.
John Alstead, 54, from North Yorkshire and Terence Davison, 53, from Nottinghamshire were charged after Mr Steeples death in June 2006.
The jury in the case at Sheffield Crown Court was disbanded.
A Health and Safety Executive spokesman said: "On legal advice, the Health and Safety Executive has decided to offer no further evidence in the prosecution of Terence Davison and John Alstead.
"The prosecution of UK Coal in relation to the deaths of four men, including the death of Trevor Steeples, in separate underground incidents at its collieries in the Midlands is ongoing."
Mr Alstead was mine manager and Mr Davison was assistant under-manager with responsibilities in the district where the accident happened.