Free schools with funding named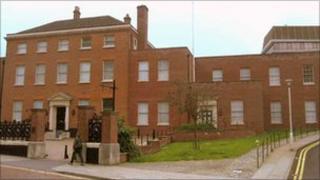 The eight free schools in England which have funding in place to open in the next academic year have been named.
Schools in Norwich, Birmingham, Kirklees and Bradford in Yorkshire, Clare in Suffolk, and three in London are certain to open their doors, the Department for Education (DfE) said.
The government-backed free schools are state-funded but outside of local authority control.
The DfE said it had received 323 applications to open free schools.
Of those some 26 have so far been approved to enter the "pre-opening stage".
The DfE said the schools with funding agreements in place were Batley Grammar School in Kirklees; Nishkam Free School in Birmingham; Bradford Science Academy; St Luke's C of E Primary School, Camden; Eden Primary School, Haringey; Stour Valley Community School in Suffolk; Free School Norwich; and West London Free School in Hammersmith and Fulham.
Principal of the Free School Norwich, Tania Sidney-Roberts, told the BBC: "We are very advanced with our plans. Everything is on schedule."
She said the school for four to 11-year-olds had been four times over-subscribed.
Education Secretary Michael Gove has welcomed the number of schools going ahead, but the plans have been criticised by Labour which expressed concerns about other schools losing funds to free schools.