Parliamentary boundary change threatens Norman Baker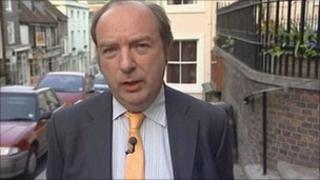 The Liberal Democrats were left licking their wounds last month - not only did they lose control of councils at the local elections, including Lewes, but also the vote on the referendum.
Now, the most detailed analysis conducted to date suggests that they could also be the main casualties in the boundary review, which aims to equalise constituency sizes and reduce the number of MPs by 50.
The analysis by the political research organisation Democratic Audit at the University of Liverpool predicts the Liberal Democrats could lose up to a quarter of their current MPs, with the Transport Minister and Lewes MP Norman Baker looking vulnerable.
Lib Dems weakened
The research, which was carried out by Lewis Baston of Democratic Audit, has stuck closely to the Boundary Commission's rules, which state that all seats must be equalised to the average size of 76,000 voters, give or take five percent either side.
Under the Democratic Audit model, the Conservatives would lose 16 seats, with one likely to be in Kent. That would represent about five percent of their total. Labour could lose 17, over 6.6% of their current seats, but the Liberal Democrats could lose as many as 14, which is almost a quarter of their total.
If those figures were borne out, the Tory lead over Labour would stay the same but the Liberal Democrats would be further weakened.
The research claims that Mr Baker is one of several ministers who faces losing his seat. But the MP for Lewes has dismissed the proposals as "speculation".
He said: "I always treat my seat as marginal and always have done." But he did admit that "the exercise itself could have, at worst, a serious effect on Lib Dem seats".
As the new boundaries won't be announced until September 6th, MPs face a nervous few months to find out whether their seat is safe or not.