Express & Star and Shropshire Star to axe 90 jobs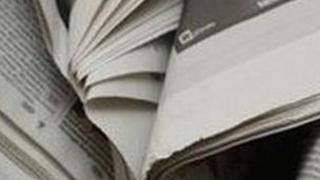 A total of 90 jobs are to go at the Express & Star and Shropshire Star newspapers - almost a third more than feared when figures emerged this week.
Publisher Midland News Association (MNA), which began consultations in April, had received 41 applications for voluntary redundancy.
It was believed it had to cut 20 other posts to total 61 job losses. It is now known it is 49, a total of 90 posts.
Managing director Alan Harris has said MNA faced difficult trading conditions.
Staff at the Shropshire Star had thought there could be 20 compulsory redundancies following minutes from a meeting, but a worker said the figure was actually 15.
Union meeting
A member of staff, who did not want to be named, said the remainder of the 49 compulsory redundancies were likely to affect 34 posts at the Express & Star.
During the consultation process, meetings were held with members of the staff councils at both newspapers and letters went out to employees.
Heads of all departments are understood to have been asked to look at where they can cut jobs.
If more people come forward seeking voluntary redundancy, the number of compulsory redundancies may change, staff have been told.
No-one from the company was available to comment on Wednesday.
Members of the National Union of Journalists at the Shropshire Star will meet later to decide how to respond to the cuts.
The Wolverhampton-based Express & Star is the UK's biggest-selling regional daily.
Alongside the two daily titles, MNA publishes a number of free and paid for weekly newspapers across the West Midlands, Shropshire and Mid Wales.