Birmingham nursery worker Paul Wilson admits child rape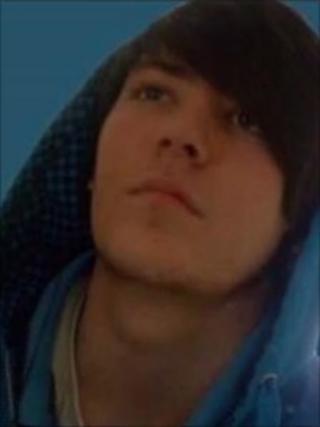 A nursery worker has pleaded guilty to two counts of raping a toddler, after police found images of the abuse.
Paul Anthony Wilson, 20, also admitted more than 40 offences related to grooming young girls on the internet and distributing indecent images.
He contacted 22 girls across the UK online, then blackmailed them into performing sex acts.
His arrest prompted an inquiry into his employment at the Little Stars Nursery, Birmingham.
At Birmingham Crown Court, Wilson admitted the two rape charges along with 45 charges of making and distributing indecent images and inciting youngsters to engage in sexual activity on the internet.
He has been warned he faces an indeterminate jail sentence when he returns to court on 27 July.
Recorder of Birmingham Judge William Davis QC said the public had to be protected from him.
'Female aliases'
Wilson's online victims, aged between 12 and 15, were befriended over the internet and then encouraged to expose themselves on a webcam.
He would record the images and use them to blackmail his victims into carrying out sexual acts for him.
Det Insp Kay Wallace, of West Midlands Police, said the form the abuse took was "horrendous" for his victims because his actions were so calculating and manipulative.
Officers involved in the case said they had been shocked by the level of depravity Wilson had engaged in.
"He is a very, very, dangerous individual," Det Insp Wallace added.
The internet abuse went undetected until one of the girls he had threatened contacted police and his home in Newbold Croft, Nechells, was raided on 5 January.
Police found images showing the abuse of the toddler, which led them to the nursery in Nechells Park Road where he had worked for 18 months.
Detectives have said they believe he had twice been involved in assaulting one child at the nursery.
Wilson had no criminal record when he was detained and it is thought appropriate checks on his background were conducted before he began to work at the nursery.
At an earlier hearing into the case the court was told the grooming charges related to a total of 22 girls aged between 12 and 15.
Marni Chimba, prosecuting, said Wilson used multiple identities to befriend the girls on chat sites and social-networking sites, sometimes pretending to be a previous victim.
"Some of the aliases were female names and he also pretended to be the complainants, encouraging others to send their movies to him," she said.
One of his grooming victims said she had communicated with Wilson through a messaging site and Netlog, a web-based youth community site.
She said at first she had normal conversations with Wilson over the internet, but was eventually pressured into exposing herself to him via a webcam.
The victim said she was then told that the images would be distributed if she refused to follow his orders.
'Satisfy perversions'
Det Ch Insp Garry Booth said Wilson created multiple online identities to manipulate and coerce teenage girls across the country to behave in an inappropriate way.
"His actions were calculated and carefully considered," he said.
"Over a period of time, Wilson formed online relationships with his victims with the sole aim of using them to satisfy his perversions.
"He would then use fear and guilty to elicit further acts and ensure his victims silence."
Police then travelled across the country to break the news to families who were unaware their child was being abused.
"With every knock at every victim's door, they knew that the lives of those inside would be irrevocably changed," Mr Booth said.
National Day Nurseries Association chief executive Purnima Tanuku said the case "must be extremely distressing" for parents and staff who work in nurseries.
She said: "The nursery sector employs more than a quarter of a million staff and the majority of them are providing wonderful care...
"I'd like to really encourage parents and actually reassure them that they need to talk to the nursery staff if ever they have any doubts in terms of the routines and the policies that are followed by the nursery staff."