Rural cuts in Somerset and Gloucestershire bite hard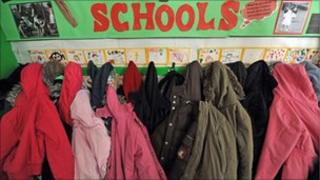 In the rural West country, residents have long complained that their way of life is under threat. And it seems changing the politicians in charge makes little difference.
Three years ago I visited the village of Kingsdon in South Somerset to report on one village's struggle against closures.
Its post office and primary school were under threat, and there were worries about bus services.
On that week's Politics Show West we interviewed Stuart Burgess, who'd just completed a detailed study for the Labour government into rural life.
Countryside concerns
He made recommendations, and encouraged local communities to help themselves. Kingsdon seemed to be listening; an active local campaign was underway to keep its facilities open.
A year later the Liberal Democrats who ran Somerset County Council were swept from power; they'd been strongly cricitised by the victorious Conservatives for presiding over a record number of small school closures.
Then in May 2010 the Labour government, so often accused of ignoring the needs of rural England, was swept from power.
Twelve months on, we invited Stuart Burgess back and looked again at what was happening in the countryside.
This time we visited the Cotswolds, and found plenty of worries: libraries closing, and many bus services being cut as Gloucestershire County Council slashes spending.
Local services gone
We didn't go back go Kingsdon: there wouldn't have been much to see.
The post office is long gone. The county council officially killed off its school in May.
New political administrations are in charge, but the situation in the rural West country seems only to have got worse.
So what happened?
Well, perhaps there aren't as many differences between politicians as they'd have us believe.
And then there are events, dear boy, events.
Like the global recession.
Also
Hospital whistleblower speaks out