Miscarriage of justice victim sentenced for sex assault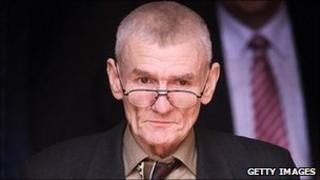 A County Durham man who wrongly spent 27 years in jail for murder and rape has been given a three-year community order for sexual assault.
Sean Hodgson was convicted in 1982 of the rape and murder of Teresa De Simone in Hampshire, but this was quashed in 2009 when new evidence came to light.
But less that 18 months after his release the 60-year-old, of Willington, sexually assaulted a 22-year-old woman.
He was given the community order with supervision at Durham Crown Court.
Miss De Simone's body was found in her car at the rear of a pub in Southampton in 1979.
Body exhumed
Hodgson was convicted of her rape and murder, but a forensic review discovered that DNA found at the scene was not his.
The Court of Appeal quashed his conviction and he was released in 2009.
Hodgson, of Park Street, Willington, near Crook, admitted sexually assaulting a vulnerable woman on 12 August last year.
Judge Christopher Prince said: "The fact this defendant has spent 27 years in custody for a crime he did not commit is not a relevant sentencing factor.
"He is not entitled to a reduction from sentence solely because he has served that time in custody.
"He clearly bears a great resentment against a criminal justice system that has deprived him of 27 years' liberty.
"The key is to protect the public as much as is possible from any possible future offending by Hodgson."
In 2009 Hampshire Police exhumed the body of David Lace, who committed suicide in 1988 at the age of 26, and DNA evidence revealed he was Miss De Simone's killer.
Hodgson, who suffers from depression and schizophrenia, maintained his innocence throughout his imprisonment for the murder, which prevented him from being paroled.